Many talk about it; some want it; we have it.
Croatian products

Pirikom d.o.o. is a family-owned business that has a combination of years of experience and professional staff. Core business of Pirikom d.o.o. is the production of metal, wooden and medical furniture and furnishing of business space and similar premises. We are currently the only company in Croatia and beyond that produces high quality medical, non-medical furniture and equipment. The satisfaction of our customers has been driving us for innovation and progress for years.
Pirikom d.o.o. today, it has about 30 employees and professionals working together on numerous domestic and foreign projects. We dedicate a great deal of concentration to the promotion of the Croatian product in the Republic of Croatia and the rest of Europe.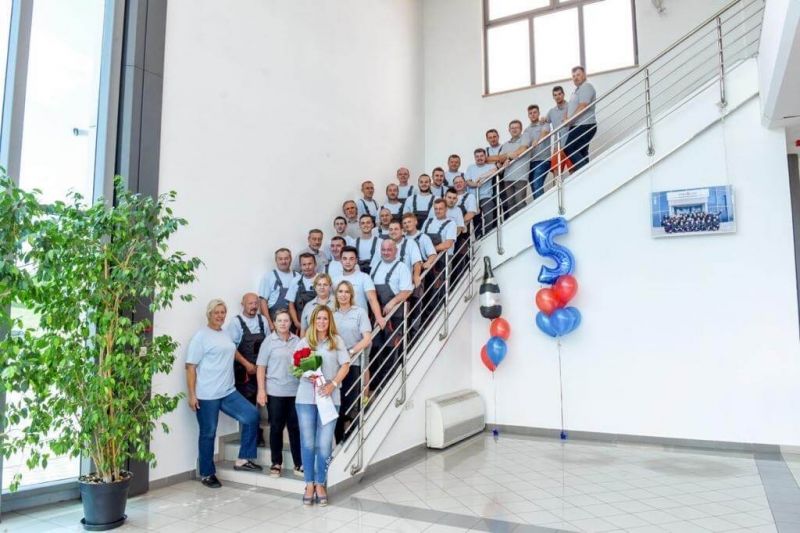 The company is located in a representative office building that spans at 8000 m2 near Zagreb. With its fleet it ensures fast and safe delivery of the products to the desired locations. We own a plant for the coating of raw materials and products, which enables us to fulfill all the wishes and needs of our clients. Electrostatic coating of metal products promises their durability. All types of sheet metal are processed on modern CNC machines, which guarantees the precise workmanship and quality of furniture of this kind. Despite the great competition, we have created business cooperation with several reputable companies and institutions.
We guarantee the quality of products and equipment, and emphasize compliance with the agreed conditions and deadlines. We complement our product range with products from proven partners and suppliers. We are constantly following the global trends in the business world and trying to apply them in design and production. We can make products according to your wishes and designs, and throughout the process we will help you with our expert advice. Our products and services are of indisputable quality with realistic and competitive prices, and our main goal is to meet the needs of consumers. We strive to expand and improve our production and build customer confidence in the quality of Croatian products, as our slogan says.
Photo gallery
See photos of our company, employees and production machines